The SPARCstation Voyager Handbook describes and illustrates the SPARCstation Voyager Sun-4m architecture product for service providers who service the product after the End of Support Life in December 2000.
The SPARCstation Voyager was announced in March 1994. End of Life was announced in October 1995. The last order date was in December 1995. The End of Support Life is December 2000.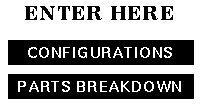 End of Support Life is the end of Sun's commitment to support the product. Sun may help customers locate alternative sources for support on a case-by-case basis if ongoing support is needed beyond 5 years. Spare parts availability after End of Support Life may be limited and repair service will be at Sun's discretion.